Highwood's Great Gatsby winning back to back five-point majors at our National Specialty and Supported entry in 1985. It was my first time in the ring. The judges were Lydia Hutchinson and Josephine Deubler.
---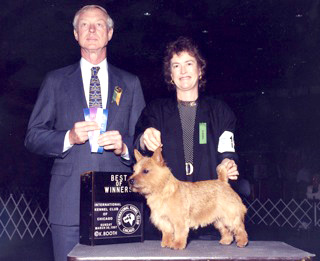 Highwood's Grizzley Riffle finishing out of puppy with a five-point major under Sandy Schwartz in Chicago at the Norwich National Specialty at the International KC in 1997.
---
Ch. Highwood's Shady Lady attaining her championship at under a year, winning BOW and an Award of Merit in St. Louis at our National Roving Specialty under Allen Bruckner in May of 2000.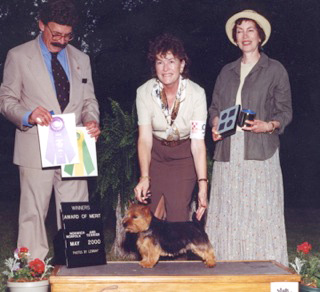 ---
Ch. Highwood's Ratfaced MacDougal, shown by me, finishing his championship out of 9-12 mo. puppy class. Going winner's dog for a five-point major under Roger Hartinger at The Norwich Terrier Club Greater Chicago Supported entry at The Skokie Valley KC June of 1993.
---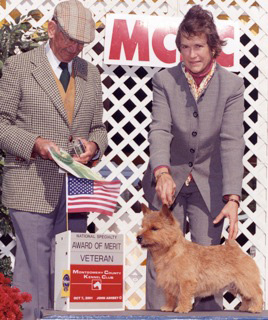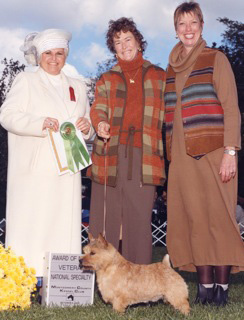 "Ratty" Ch. Highwood's Ratfaced MacDougal, shown by me, receiving Awards of Merits consecutively over a three-year period at our National Specialty at MCKC. 2000, 2001, 2002.
---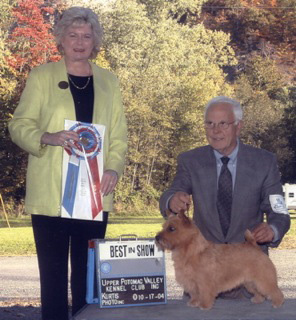 Jensen, (Deansleigh Interceptor) winning three Best in Shows in 2004 and 2005 being handled by Peter Green.
Upper Potomac Valley KC, Cumberland, MD. Oct. 17th, 2004
Salinas Valley KC, San Mateo, Cal. Dec.1st, 2005
Richmond County KC, Cleveland, Ohio. Dec.17th, 2005
This last win giving him enough points to be one of the "top ten terriers" in the USA in 2005.
---
Suffolk Louis Latte, a Jensen son, being shown by me, finishing under Edd Bivin by going over 3 Special males to pick up a four-point major in April of 2009.
---
Jenny, (Highwood's Pleasant Tail) on Labor Day, Sept 6th of 2010, delivering naturally 5 puppies in our new dog room in NH. She let me help her during the four-hour period. They all survived and are enjoying their new homes. She made it look so easy.
---
Watching Nancy and Janos Fonyo's Ch. Highwood's Margit of Redfearn, shown by Andrew Green take BOS at Westminster in 2011. This was their first home bred and first show dog. Great excitement.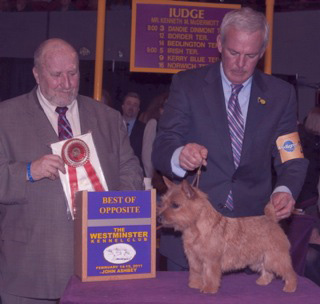 ---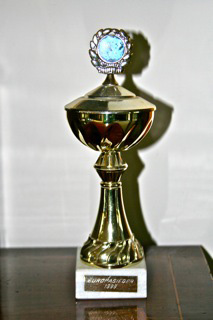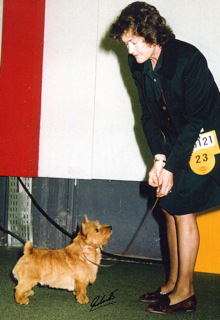 Going to Reinheim, Germany to stay with Heinz and Karin Wack, while there showing Shooter (Ch Highwood's Parachute Adams) in Dortmund at the 1999 European Championships. It was a 9000 dog show. Shooter beat 53 Norwich from the classes to go BOB and represent Norwich in the group.